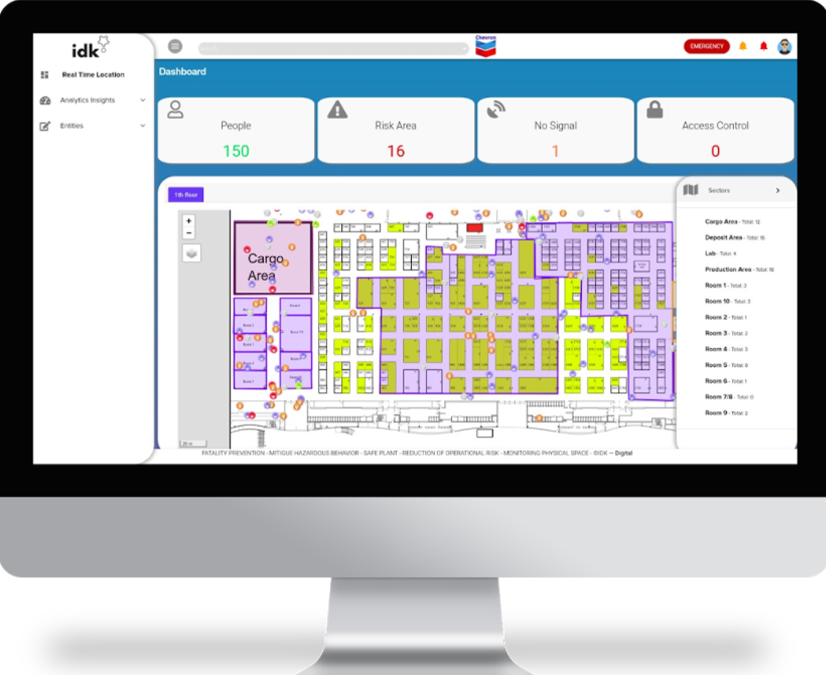 Real-Time Location System is a feature that allows the user to track workers at any point in the workspace by using wearable devices and anchors to capture the position using UWB technology.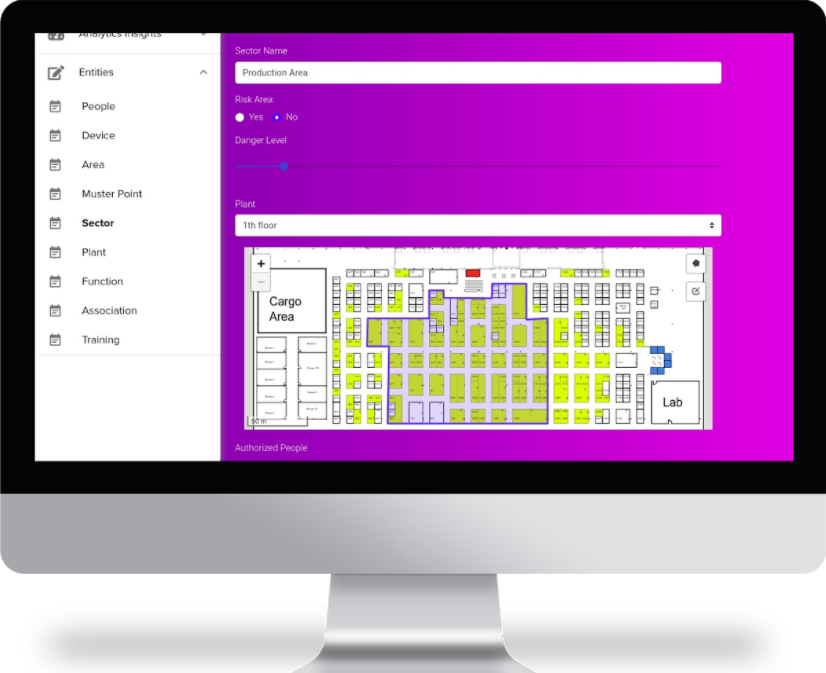 Using access control, the user can create geofencing for static or dynamic areas, restricting access for non-authorized people in hazard locations. The geofencing is displayed at the map instantly, and it triggers an alert every time someone enters a restricted area.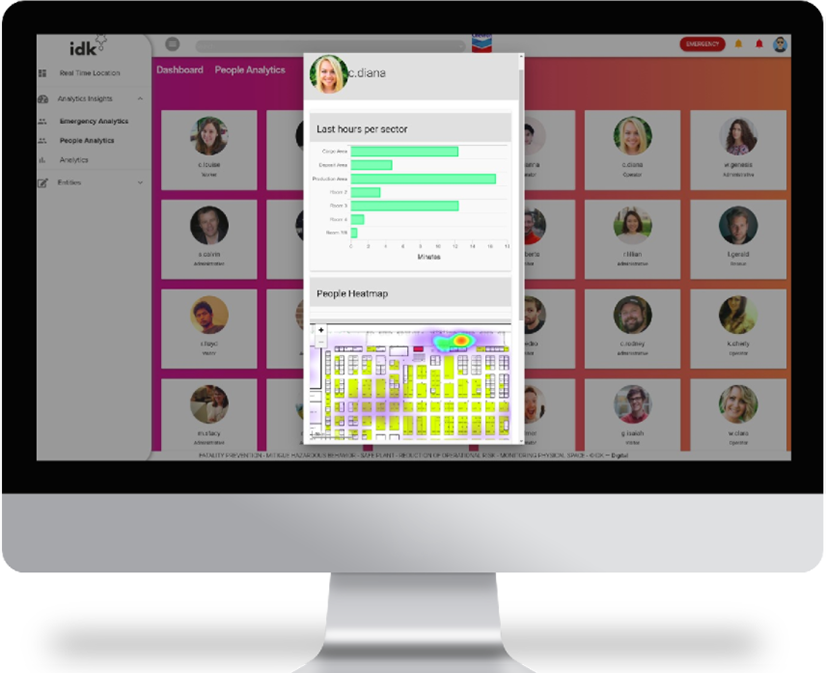 The Analytics feature uses Big Data to create graphics about people, areas, drills, emergencies and alerts. All of this data is stored and can later be used to optimize the work plan and create patterns and behavior profiles.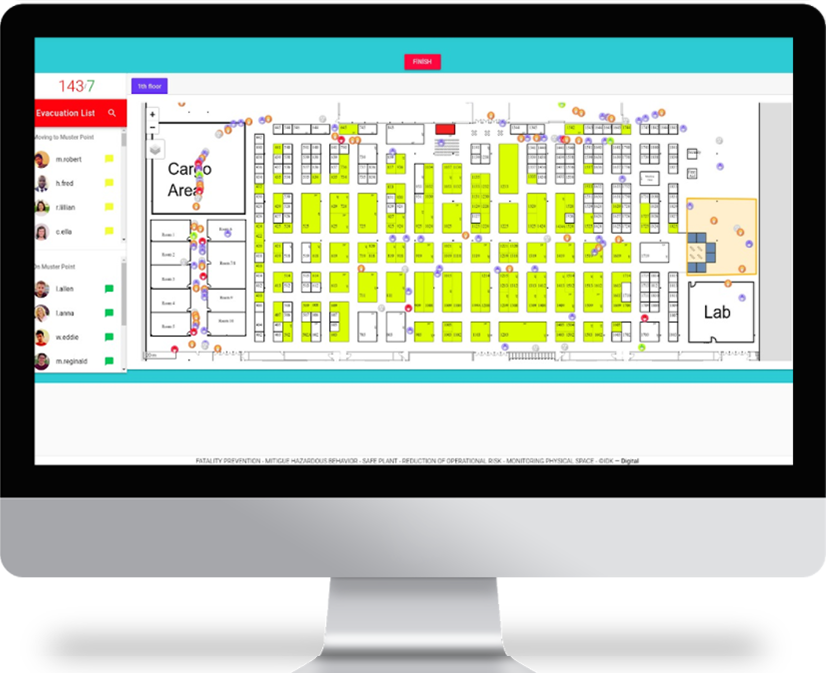 The Emergency feature allows to follow the movement of people towards the Muster Point during a Drill or Real emergency. During the event, the user can see the location of all workers, who arrived and who are still on their way.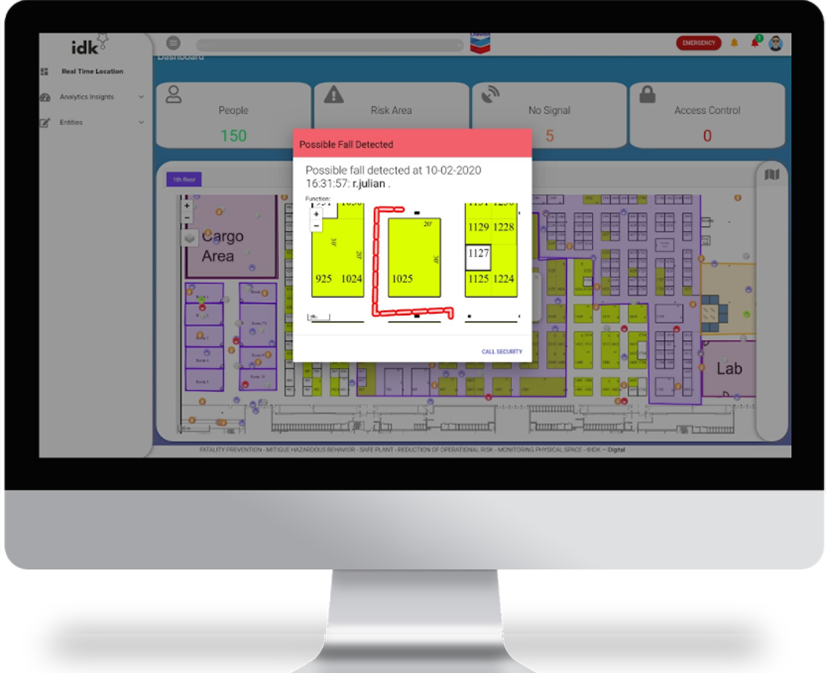 This feature is an algorithm that's trained to identify falls along with the Accelerometer and Gyroscope. Using Artificial Intelligence, every time there's a fall accident, an alert is displayed at the screen showing the location and the last tracks of the person who fell.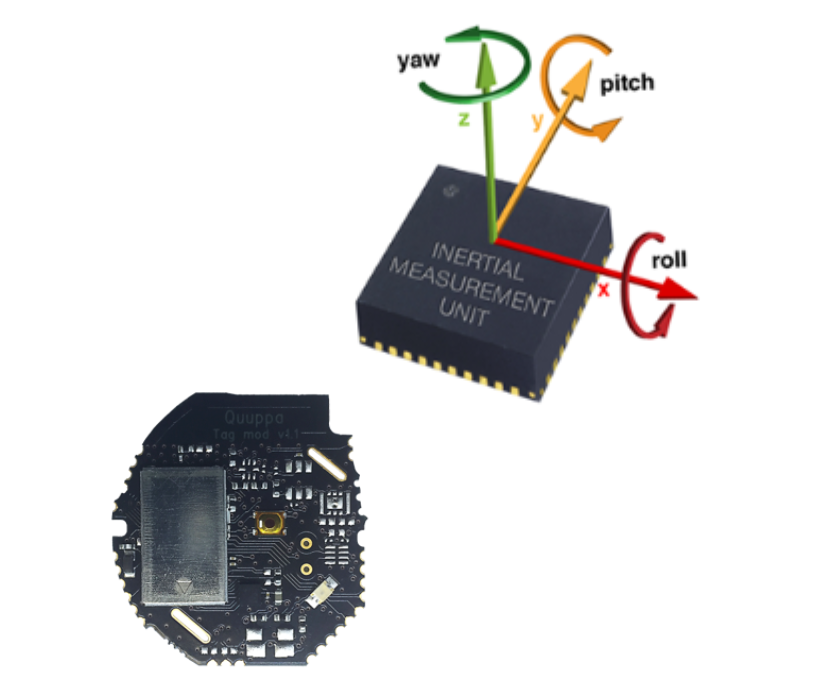 Accelerometer and Gyroscope
We've developed a hardware that contains an accelerometer and a gyroscope. When combined in use, it helps to identify fall accidents.